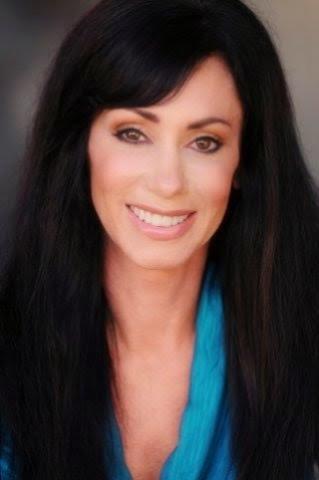 INTERNETJOCK Q&A with Roberta K.
What brought you to do Voiceovers?
Growing up everyone told me that I had a unique voice. People would comment and tell me the "crackle, raspy sound" in my voice was quite lovely and of course the low range caused others to tell me I sounded just like Demi Moore and Debra Winger and I should definitely consider recording commercials! So I decided to study broadcast journalism and voice acting in college....soon after graduating I landed a news reporter position at a CBS Affiliate and started to record hundreds of commercials for the station and for advertisers across the country! Fast forward 20 years and it's still what I love to do! My voice career is my passion!  I live, eat and breathe Voiceovers!! 😋
Do you have a name for your microphone?
"She" has several names depending on the type of mood I'm in and the character needed for the copy I'm reading. All in a day's work she can be "Mustang Sally" for that sultry, luxurious Mercedes commercial I'm voicing or "Soccer Mom Susie" for the family ads and insurance company promos. Then throughout the day she could transform into "Corporate Cathy" reading countless pages for a Boeing training video, Waterpik infomercial or "how to" Microsoft product demonstration.  Then of course there's Playful Patty for those down to earth, girl next door commercials. Needless to say her and I "sing a similar tune" in voicing our emotions and are quite inseparable! 😄
How do you take care of your voice? Any type of warm ups?
Singing in the hot shower and drinking warm water with lemon really helps me for those super early morning gigs like one I had recently at 5am for 2 Nike Spots, because the client was in London and wanted to record at 1pm their time. The steam opens up the vocal chords and helps to control the morning grogginess in my voice. Since I have a throaty low tone raspiness to my voice anyway, it helps to remove the frog in my throat! Throughout the day I use this throat spray which is an awesome mixture of essential oils, which helps keep the vocal chords calm. And I always keep apples on hand which reduces all mouth noise and cleans the palate.
What do you do when not using your voice on InternetJock?
Gotta hit the gym with weights, cardio and my cross fit classes! A healthy body definitely makes for a healthy voice and sharp mind! Since I record several hours per day, the mental stamina is intense, so I make sure to get lots of fresh air and sun during the non-work hours. That's easy to do since I live in Sunny California! My daily workouts help me to maintain a clear mind and retain happy vibes in my voice, thanks to all those awesome endorphins!I also love to travel, golf, sing at church, laugh and be silly with my girlfriends, and enjoy spending time with my fiancé and our 2 adorable King Charles Cavalier puppies – Kona & Diva!
Where is the strangest location you've ever done Voiceovers
A few months ago - in a hotel room in Maui during vacation....in the middle of the bed,  underneath the covers to deadened the room noise! Lol. A client needed pickups to meet a hard deadline, so I hired a local film crew to record me with a boom mike....two days in row!! Gotta keep the client happy right? Based on that incident I am now researching portable gear options to be prepared at all times!