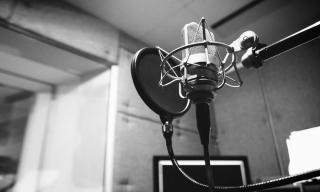 4 Benefits of a Voice Over for Your Project
From short films to business ads, you want your video to be the best it can possibly be. Hiring a voice over actor can give your project a leg up when it comes to creativity, professionalism, or audience approval. No matter what your budget and goals are, there are many benefits of a voice over for your project.
Enhance Your Script
A voice over actor can do wonders for your script even before they speak it out loud. They provide another mind and a creative influence on the project. If you are open to new ideas and input, let your voice over actor try new things as they record. Improvising or even just saying things a different way can change your script in ways you hadn't even considered. It might be just the touch you need to take your project from good to great.
Bring it to Life
Character or narrator, creative or informational, a good voice over actor can breathe life into the words on the page. With the right tone or emotion, your script becomes much more than that, and your viewers will recognize and appreciate it. While a well-written and edited video can stand on its own, a voice over creates an extra component that can make your message even more memorable.
Professionalism
One of the benefits of a voice over for your project is the touch of professionalism it provides. This one extra step makes a huge difference when it comes to presenting your message and impacting your target audience. You can use voice over services online to find the right voice over actor to help meet the vision and goals you have for your project.
Audience Connection
A voice over provides an element of human connection to your work. Listening to a message rather than reading it automatically makes it more meaningful. A quality voice over actor is expressive and relatable, and they'll help grab and keep your audience's attention. Building that kind of relationship with your audience is vital to creating an outstanding project.