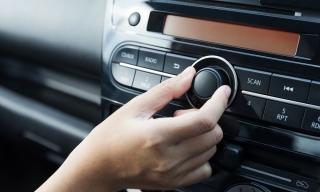 4 Elements of a Successful Radio Ad
Radio is a traditional advertising medium that has stood the test of time. It remains an effective marketing strategy for businesses today. If you're looking for a way to promote your business to countless listeners—and potential customers—radio ads might be the perfect solution. To help you grab attention and make listeners remember you and your business, here are the four elements of a successful radio ad.
Outstanding First Impression
With so many different radio stations to choose from, it's all too easy for listeners to turn the dial and leave your advertisement behind. This is why your radio ad must make a great first impression. If your audience likes you right away, they'll stick around to listen to the rest of what you have to say. Capture your listeners' attention with a strong opening hook, and the rest of your message will be far more effective.
Quality Voice Over Work
One of the best ways to create an excellent first impression—and overall advertisement—is through a quality voice over performance. A professional actor who offers commercial voice over services can be just what you need to deliver a clear, appealing message to your target audience. A good voice actor will know how to grab attention, connect with your audience, and make your business sound credible.
Clear, Direct Message
Radio ads must rely on sound alone to get their point across. This is why one of the key elements of a successful radio ad is a clear, direct message to your audience. Figure out what your selling point is: what do you want your listeners to do? Why should they do it? Target these ideas and focus on them. Don't let your message get too broad or stray too far from the point. A sharp focus and clear message make it easier for listeners to pay attention and understand what you and your business are all about.
Lasting Impression
Radio advertisements have a very limited amount of time to get their point across, so you want to leave your audience with a lasting impression of who you are and what you do. Try to come up with a memorable call to action, catchphrase, or jingle that will stick with listeners even after they've heard other advertisements and music. If your target audience remembers you and what you do, they'll be more likely to turn to you if they need your product or service in the future.