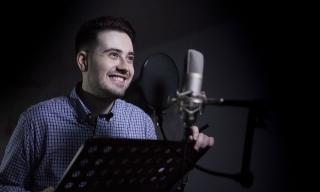 Choosing the Right Tone for Your Voice Over
When it comes to voice over, the way you say something is just as important as the actual words you use. This is why creating and delivering a proper tone is one of the most valuable things you can do for your project. As you plan and hire for your next movie, commercial, or another project, consider these tips for choosing the right tone for your voice over.
Know Your Message
You can't figure out the proper tone until you determine exactly what you want to say. You want to finalize your script and know its intentions and have a strong grasp of the image and reputation you want to achieve. If you want to appear relatable, you're going to want a casual, laidback tone. If you want to come across as informational and authoritative, then a professional and confident tone will work best.
Know Your Audience
The next step to choosing the right tone for your voice over is to get a clear understanding of exactly who your audience is. Even a perfectly delivered script will leave a little impact if it isn't relevant to your viewers and listeners. Consider the message you want to get across as well as what kind of people you want to hear it, then match your tone to that target audience. For example, if your project addresses women's issues, you might want to use female voice overs to create a relatable and appropriate tone.
Be Human
No matter what your message is, you aim to create a connection with your audience. You can achieve this by making your tone more human. A stiff or stuffy voice over isn't just boring, it can also be alienating and cause distance between the audience and your project. When you include inflection and emotion in your tone—no matter what that tone is—it makes your message more relatable to anyone who hears it.