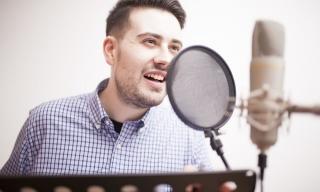 Elements of a Great Voice Over Demo
A voice over demo is a way to shamelessly promote yourself and your best work. It shows potential clients who you are and what kind of work you can do. A successful demo can help you find a good agent or land your dream role—all you have to do is make it. There are a few ways to make your demo the best it can be. From the right material to reliable equipment, here are the elements of a great voice over demo.
Solid Material
What you're saying is as important as how you say it. Your voice over demo should have several different spots, each around 5 to 20 seconds long. While you want to demonstrate your range of talent—as well as your biggest strengths—start with a spot that shows off your normal voice. As a voice over actor, commercial or infomercial voice over services are the most common types of jobs you'll perform, especially at the start of your career. It's important to demonstrate your natural voice so potential clients know who they're hiring.
Great Production Value
Quality, professional sound is one of the most important elements of a great voice over demo. If your recording is of poor quality, that's the first thing your potential client hears. Do your best to create a demo with an outstanding production value. Quality equipment and recording software are essential. If you can, invest in a session at a professional recording studio. The difference in sound can transform your tape from amateur to professional.
Excellent First Impression
Voice over demos are short, and your client's attention span is even shorter. That's why it's important to put your best foot forward as soon as possible. Make the first thirty seconds—your first spot or two—your absolute best work. This also means your introduction needs to be confident, natural, and short enough that your client won't get bored.