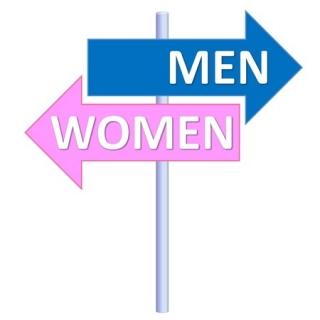 Female vs Male voiceovers
You want to make sure your project makes an impact on your target audience, so choosing the right voice is critical. At InternetJock we often get asked what are the main criteria for choosing the right talent. Of course there will be a certain tone, and tempo you want to capture, but how do you choose between a male or female voice?
We asked Greg Press, Creative Director at Stream Companies about his methodology, check out his strategy below.
"To ensure that your message is being heard the right way, you need to start with choosing a gender-appropriate voice.
"As a Creative Director who oversees over 100's of video and audio projects on a monthly basis, selecting the right VO is a critical step to representing my clients' brands, capturing their vision, and most importantly… calling their target audience to action.
"Choosing between male and female voice talent may seem minor, but it can be the major difference between an adequate piece and an effective one.  Below are some guidelines I use when selecting the right gender for voice talent…
FEMALE VOICE TALENT
"Female voice over is typically associated with serenity, patience, understanding, compassion, hospitality, optimism, cheerfulness, positivity, and trust.
"The right female voice is great for situations where you need to put your target audience at ease, build trust, disarm hesitant prospects, or overcome a negative assumption.
I use female VO for these types of projects:
On-hold messages
Auto attendants
Virtual Tours
About Us videos
High line/luxury automotive TV & radio
Fund raising or charitable call to action
PSA's
Public apologies
Customer testimonials where trust or relationship… versus product benefit… is most important
Girl next door / everywoman reads
Upbeat, bubbly, or cheerful reads that impart your target audience with a sense of playfulness and fun
MALE VOICE TALENT
"Male voice over is typically associated with authority, experience, maturity, assurance, "world-weariness" (gritty, polished, avuncular), intensity, urgency, high-energy, debauchery, or self-deprecation.
"I've typically found that the right male voice is great for 3 different goals:
Speaking to the "rational" (versus emotional) side of your target audience – situations where experience, product benefits, tangible results, and self-confidence are valued. 
Conveying humor, specifically self-mockery and slapstick
High intensity, hard-hitting sales pieces with an urgent call to action
"I use male VO for these types of projects:
Hard-hitting automotive TV & radio
Product demos
Tech/finance/mechanical sector pieces
Call-to-action based pieces
Contest or promotional pieces
"Message from the owner" or "message from our team" based pieces
Customer testimonials where results… versus relationships… are most important
Sober news, fact, or statistic based pieces
Guy next door / everyman reads
Authoritative, capable, or seasoned reads that impart your target audience with a sense of confidence and trust
These are some great guidelines to use when choosing between genders for a VO project, there are definitely a lot of different ways to approach it.
How do you choose?
JulieRae MacLeod Marketing and Sales Director @ Internetjock