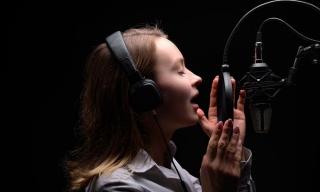 Guide to the Voice Over Recording Process
A quality voice over can completely transform a project. Whether your goal is to bring a character to life or to really connect with your target audience, a voice over actor can provide a huge asset to your work. If you want to include a professional voice over performance in your project, check out this guide to the voice over recording process.
Hire the Right Actor
The first step to any acting job is to hire the right person. Consider your vision—the desired tone, target audience, and overall message—and find a voice over talent to match. You can search voice over companies for a wide range of talent, as they specialize in finding different styles and formats of voice over acting. It might be worth it to have multiple auditions with your potential talents, so you can really get a feel for how they interact with the role.
Time to Study the Script
Once you have the perfect voice over talent on the team, give them time to study the script. The better your actor knows the script, the better they will perform. They should have a chance to feel out the tone and emotion behind their lines—especially if it's a creative project. It's also a good idea to leave time to edit and finalize the script during this stage. If you're open to input, a professional voice over actor can often bring a fresh perspective and ideas that can further enhance your project.
Performing
The final step in this guide to the voice over recording process is, of course, recording the voice over. This can often become a long and potentially tedious process. Mistakes happen, so you'll probably need multiple takes. However, it's also important to give your team time to try different things. Allow your voice over talent to experiment with different emotions, tones, and inflections. If they have a unique character to portray, giving them this ability is even more important.