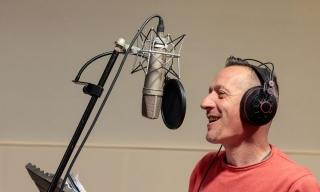 How to Choose an E-Learning Voice Over Actor
The e-learning industry has helped transform education. From remote lectures to job-specific lectures, e-Learning provides an efficient and accessible way for people to learn. A lot goes into making an e-learning program a success, but one of the most important aspects is your voice over actor. You can't use just any voice for your online course. Your e-learning voice over actor must be succinct, engaging, and knowledgeable. Without a quality voice over, your audience will quickly lose interest and gain nothing from your course. In order to make your program the best it can be, you need to know how to choose an e-learning voice over actor. To help you out, here are some things to consider and watch out for when hiring for your next program:
Consider Your Target Audience
With any voice over project, it's important to keep your target audience in mind. Because e-learning helps various industries and demographics, you need to tailor your product to its specific audience. Pay attention to any dialects, accents, or terminology that are relevant to your course. Make sure you hire a voice over actor who utilizes these details to relate to your audience. When your audience can relate to your narrator, they feel more at ease during the course. This allows them to learn and retain more information than they would if they felt disconnected to the material.
Look for Experience in the Subject
Anyone can read a script—and many people can read a script well—but actual experience can automatically enhance a performance. A voice over actor with an understanding of your course's subject matter can deliver certain subtleties more naturally than if they were simply reading a memorized script. They'll already know how to pronounce key terms or what tone of voice best suits various pieces of information. Of course, a talented voice over actor might be able to learn quickly, but there's no real replacement for experience. Look for voice over actors who have a background in your course's subject matter or have worked on similar e-learning courses in the past.
Pay Attention to their Resume
When you hire someone new, you pay attention to their resume. Voice over acting is no different. Note your candidates' resumes and the projects they've done in the past. You want your voice over actor to have plenty of professional experience. While someone new to the voice over industry might have cheaper rates and more availability, a seasoned voice over actor can provide a much more professional performance. They might also save you money over time, since a more experienced voice over actor will probably work more efficiently and require fewer revisions. Experience in the e-learning industry is a major plus. Always ask for your voice over actor's portfolio before making a final decision. Additionally, if you like an actor with less experience, you can always consider hiring them for a smaller project to see how they perform. Then, if you still like them, you can hire them for more intensive projects down the road.
Listen for an Engaging Voice
Let's face it: not everyone wants to learn. Whether it's training day at work or a required online assignment for class, some of your audience is going to get bored during your lesson. A quality e-learning narration can help you avoid this. Your voice over actor needs to entertain your audience as well as educate them. When you're listening to demos or auditions, keep your ears out for a voice that's easy and pleasing to listen to. Look for someone with clear enunciation and engaging variation in their tone. While you're not creating this program to provide entertainment, you also don't want the content to be dry or boring. Aim for a conversational tone that will keep your audience's attention throughout the course.
Look for Passion
An e-learning course is a group effort, so everyone on your team should be invested in the project. Of course, a talented voice over actor can produce a quality performance out of any material. However, someone who is genuinely interested in the material will bring a unique spark to the project that you can't get from anyone else. If someone is passionate about your lesson, company, and goals, you'll have a better time working with them throughout the entire project. Plus, you'll almost certainly have a better product at the end of the process.
Think Outside the Voice
Your actor's vocal talent isn't the only thing you need to make the recording process go smoothly. During the audition and hiring process, make sure you pay attention to other aspects of your potential voice over actor. Focus on aspects of their attitude, such as their work ethic or the ability to take direction. As stated above, keep an eye (and ear) out for someone who is passionate about this project. If you can, check out your voice over actor's references and past experiences. Who they are as a professional is just as—if not more—important than their actual acting talent.
Keep Your Production Process in Mind
Even after you've chosen a voice over actor and created your recordings, you might still need to re-record or revise certain parts of the script. Before you begin the recording process, make sure you set up your policies and expectations around revising and editing. Ask your voice over actor about how they handle revisions after recording. Make sure you're both transparent and thorough throughout this process. This way, you can find a voice over actor who is both capable and available for the job.
Consider Future Projects
A great way to tell if an actor is a good choice is to ask yourself if you'd work with them on multiple projects in the future. If the answer is no, that probably means they're not the best fit for your project. If the answer is yes, then it's a good indication that you admire their work ethic and personality as well as their voice over talent. That kind of professional admiration will help everyone on the team work better together and create the best results possible. It also means that you automatically have a solid option for your next e-learning voice over actor.
Now that you know how to choose an e-learning voice over actor, it's time to look at demos. Internet Jock helps you find e-learning voice over actors as well as any other online voice over services you need for your projects. Check out Internet Jock's demo reels and find the perfect talent for your e-learning course today.