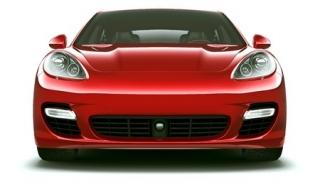 The art of the Car Commercial Voiceover
What makes the VO for a car commerical stand out? Well it starts with choosing the right voice actor, and ends with that talent nailing the spot. We spoke to a couple of execs that put the commericals togther, and a couple voice actors that do A LOT of these campaigns, and here is what they had to say.
Jen Price, Digital Creative Producer from Dick Hannah says that they have been using a certain high energy male voice the past few years for most of their dealerships, but recently realized they wanted to make their spots more diverse to reflect the different types of cars they sell.
"We wanted each project to be a bit different, and we wanted to create a brand image with each dealership.
"For example, we currently have a woman general manager at our Kia dealership, so we decided to use a woman's voice to represent that specific store, and went with a female character voice to give the campaign its own personality.
"Since our motto at Dick Hannah Dealerships is "Believe in Nice" we want our voice talents to represent that, but we still will always choose voices that have energy, with a genuine and welcoming touch. 
"I think it is important for car companies/dealerships to select voice talents that represent their brand identity."
Ad agencies have a slightly different protocol when sourcing VO for car spots. 
Donald New, Creative Director from Leverage Group Creative Media expains their process.
"Once we make our choice in voice talent, we send the demo files to the client for their recommendations, but we will often push them toward one voice if we really feel that voice is the one we want to use, or that best fits the strategy we have developed creatively. Once we receive the clients recommendations, we will send a script to the talent to read and we will produce a spot for the client. We then send that spot to the client and have the client sign off on the voice we have chosen. Then that voice talent will be used for most all creative we do for that client, until either the strategy changes or the client asks us to make a change. Then we go through the process again."
Ok so what about the talent, do they have a certain strategy?
Internetjock Aaron has a very strong voice and does a ton of spots for the automotive industry.
"I do a lot of medium to hard sells,which are usually rich with rapidly changing graphics.  Price points and special offers are also often highlighted.  So whenever they're provided, I'll always take some extra time looking at the 'video' notes on the right hand side of the script to help give clients a read that compliments what's on screen."
Internetjock Mike T is just as sought after for car spots.
"First things first, when producing automotive dealer spots, IMPACT! is key. The imaging should pop out of the speakers.  I also try to focus on delivering my lines with life and personality. An Automotive dealer's commercial campaign should be a 'potent weapon in radio and tv warfare.'  When listening to my automotive commercials, you may want to turn down the speakers a little and hide the children!   But let's face it, if you want to 'move metal', you gotta' pound 'em over the head once in a while."
No matter what the make, model, or campaign you are working on, choosing the right voice is key if you want to really "drive' your message home!
JulieRae MacLeod Sales and Marketing @ Internetjock