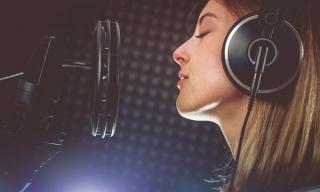 Qualities to Look for in a Spanish Voice Over Talent
With any voice over project, it's important to choose a voice over actor who relates and appeals to your target demographic. Language, dialect, and accent play a huge role in this. If you want to target a certain audience, you probably want to advertise in their native language—it's just common sense. As the second most common language in the United States, Spanish is in high demand for advertisements, films, and more. A Spanish voice over actor is essential in connecting with your Spanish-speaking audience. If you're hiring for your next project, be sure to remember these qualities to look for in a Spanish voice over talent. 
Click here to browse our Spanish voice over talent!
Look for Native Speakers
Authenticity is one of the most important elements of a good voice over. As such, a native speaker will almost always have an advantage over nonnative voice over actors. There are certain pronunciations, accents, and other unique characteristics that a native speaker can perform naturally. No matter what your project is, be sure to look for a native Spanish speaker in order to achieve that extra layer of genuineness and legitimacy.
Pay Attention to Accent
In addition to native and nonnative speakers, there's a lot of weight to the type of accent your voice talent has. If you're targeting a specific region or population, you want someone who can speak with that accent. However, if you're aiming for a wider audience that includes a mix of different populations, you want all of them to easily understand your voice over actor. Just like with English, a neutral Spanish accent helps make your message clear and coherent.
It All Comes Down to Talent
Of course, the qualities to look for in a Spanish voice over talent aren't that different from those of any other actor. No matter what you're making or who your target audience is, it's important to hire someone who is convincing, appealing, and professional. Enunciation is key, as is authority. Look for a voice that brings life to your script—someone you want to listen to over and over again.
Whether you're looking for Spanish, English, female or male voice actors Internet Jock can connect you with a wide range of quality voice over actors. Find the perfect voice for your unique project in our talent lineup today.